Nationwide Junk Removal Online Marketing
Nationwide Junk Removal Advertising
Junk Removal Lead Generation
Exclusive Pay-Per-Call and Pay-Per-Booked-Call* Marketing Programs
Junk Removal Industry

Our programs feature the following:

1. Easy to get started - Cost is $0 to start
2. Best ROI - Only pay for good calls
3. Featured Listings - On dozens of websites related to your service industry
4. Exclusive Markets - Your leads come directly to you as phone calls and are never resold

Fill out the form below and someone will respond within 1 business day or less. *Pay-Per-Booked-Call available to limited industries and service areas.
EXCLUSIVE Junk Removal Leads | Generate More Business Today

Junk Removal SEO Services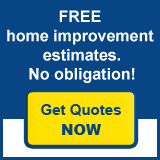 Junk Removal Service Leads | Sign Up Today
Planet10.org Referral Network
Junk Removal Lead Generation